Photo by Vic Campbell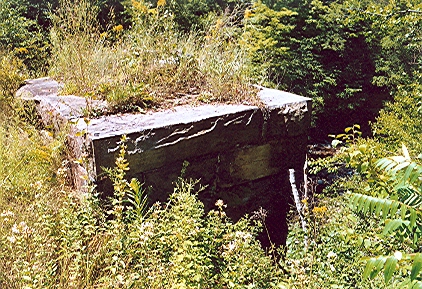 Gathering at Chester, Mass.
August 16, 2008
Keystone Arch Bridges Tour led by David Pierce of Chester Foundation.
This view down into the West Branch of the Westfield River is from the east abutment cap of a 65-foot single-arch granite bridge near MP 129.3. This 1840-built bridge designed by George Washington Whistler was bypassed in the 1912 line relocation.