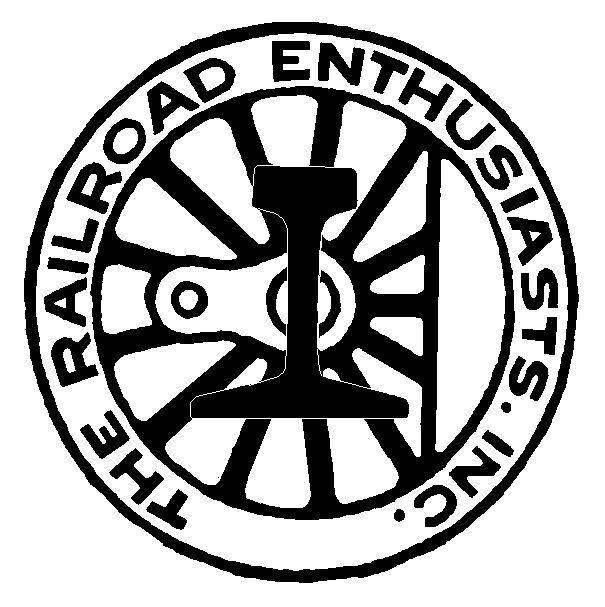 Don't miss this exclusive Mass Bay RRE steam photo special!
'VALLEY STEAM EXTRAVAGANZA '
on Connecticut's Valley Railroad
A Double-Headed Photo Event and Tour of the Line
with 2-8-2 Steam Locomotives Nos. 3025 & 40!
One day only - Sunday, October 28, 2018!
Join Mass Bay RREfor specially-chartered train excursion on Connecticut's Valley Railroad, featuring "double-headed" steam power with 2-8-2 New Haven 3025 and 2-8-2 No. 40 (Alco-Brooks, 1920).
We'll depart from the Valley RR's Essex, CT station at 10:00 AM and head south to Old Saybrook, where the Valley connects with Amtrak's Northeast Corridor. We'll stop for the first photo runby of the day on the way back to Essex, where a cookout lunch and shop tours await.
Following the lunch break, we'll reboard our special train for a trip north along the scenic Connecticut River to the end of operable track - newly extended approximately one mile for 2018! Along the way we'll stop at Deep River, where 2-8-0 locomotive 97 (Alco-Cooke, 1926), freshly returned to operating condition this fall, will await our arrival. We'll pose 97 with our train for a unique photo opportunity featuring all three of the Valley Railroad's steam locomotives! Additional photo stops may be scheduled before our train returns to Essex around 4:30 PM.
Seating for this excursion is unreserved, in the Valley Railroad's vintage coaches. There will be no snack or beverage service aboard the train. A cookout lunch (hamburgers, cheeseburgers, hot dogs, chips, brownie & beverages) and a shop tour are included with all train tickets.
This trip operates ONE DAY ONLY, rain or shine. All sales are final and tickets are not refundable. Tickets will be mailed to you about 10 days prior to the trip; we will send driving directions to the departure point in Essex with your tickets. Please notify us if special accommodations (handicap seating, etc.) are required.
THE BOSTON CONNECTION PACKAGE

Sit back and leave the driving to us! Our connecting motorcoach package offers a guaranteed connection with our 'Valley Steam Extravaganza' at Essex, Connecticut. Our restroom equipped motorcoach will leave Boston's South Station at 7:00 AM, the Riverside MBTA station at 7:20 AM and the Millbury Park & Ride (MassPike Exit 10A) at 7:50 AM. Return to South Station scheduled for 7:00 PM. Note: The Boston Connection Package requires a minimum of 25 passengers to operate.
HOTEL ACCOMMODATIONS NEAR ESSEX, CT:

We have arranged a special rate for 'Valley Steam Extravaganza' passengers at the Quality Inn Old Saybrook (100 Essex Rd., Old Saybrook, CT 06475), located a short distance from our boarding location in Essex. Use the link below to book on line and receive a 15% discount off their standard rates. You can also book by phone at 860-395-1414; request the "Essex Steam Train" or "LESSEX" rate when you book. On-line Quality Inn booking:
https://www.choicehotels.com/connecticut/old-saybrook/quality-inn-hotels/ct405/rates?ratePlanCode=LESSEX
Note: The cookout lunch is now SOLD OUT. The fares below do not include the cookout lunch. Passenger are welcome to bring their own lunch, or purchase one durinmg our layover in Essex.
FARES:
Sunday, October 28, 2018 'Valley Steam Extravaganza':

Option A - 'Valley Steam' Train-only: Includes unreserved train coach seat & shop tours ONLY.
Mass Bay RRE Member Train-only fare........................................$55*
Non-member Train-only fare............................................................$65
Youth Train-only fare.........................................................................$35
Option B - 'Valley Steam' Boston Connection Package: Includes unreserved train coach seat, shop tours & round-trip motorcoach transportation from South Station (dep. 7:00 AM), Riverside (7:20 AM) or Millbury (7:50 AM).
Mass Bay RRE Member Connection Package fare..................$105*
Non-member Connection Package fare.....................................$115
Youth Connection Package fare.....................................................$85
*One discounted seat per Mass Bay RRE member, except as noted in our Member Benefits policy.
HOW TO ORDER
ORDER ON LINE! 'VALLEY STEAM EXTRAVAGANZA' ON-LINE ORDER FORM Pay with Visa, MasterCard, American Express or Discover using our secure on-line system powered by Formsite and PayPal.
MAIL ORDER: Download a printable copy of the Trip Flyer and Order Form and mail it with your payment to: Mass Bay RRE, P.O. Box 4245, Andover, MA 01810-0814. Make checks payable to "Mass Bay RRE." Please enclose a self-addressed, stamped business-size envelope for return of your tickets. If paying by credit/debit card, be sure to include complete card number, card billing address, expiration date and CVC Code (3 digits on back of card, 4 digits on front of American Express cards). Please note that for mail and phone orders, cards will be charged shortly before your tickets are mailed to you in Late May.
BY TELEPHONE: Telephone orders are accepted at 978-470-2066, Monday through Friday from 9:00 AM to 7:00 PM. We accept Visa, MasterCard, American Express and Discover cards.
Full particulars of the tour and directions to the boarding locations will be sent with your tickets about seven to ten days before the trip. For further information please call our information line at 978-470-2066, or send e-mail to: trips@massbayrre.org.
Mass Bay RRE is a non-profit [501(c)(3)] Massachusetts educational corporation.
Site maintenance by Members of Mass Bay RRE.
Page updated August 20, 2018