Photo by Vic Campbell/ Nat Waller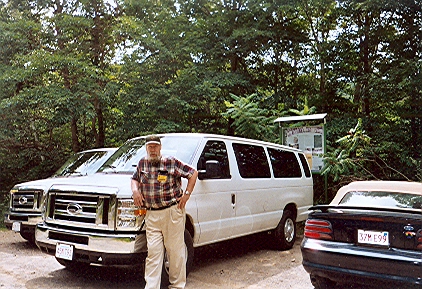 Gathering at Chester, Mass.
August 16, 2008
Keystone Arch Bridges Tour led by David Pierce of Chester Foundation.
Two 15-passenger vans were used to shuttle walkers the three miles from Chester Station Museum to KAB Trail head. Here, Vic Campbell leans on the hood of one, at the end-of-hike parking area on Middlefield Road.